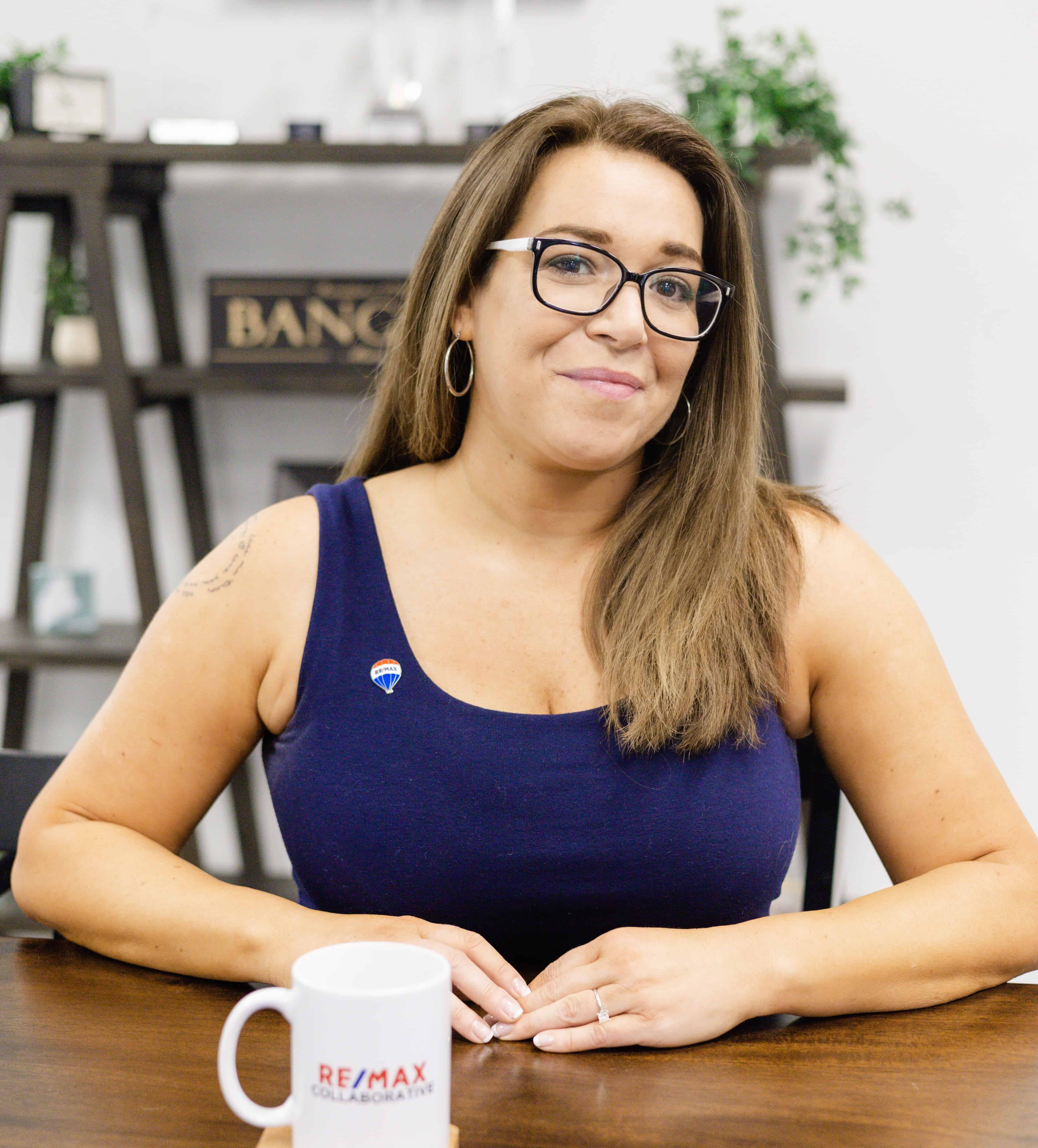 A native witch (a Brewer witch, that is!), I have called the
Greater Bangor Area home for 40 years and have first-hand knowledge of the
local market. My real estate career began several years ago with a large, local
real estate agency, where I served as an administrator and an assistant. My
next role was with a franchise agency, where I continued to work in
administration, but also took a leap into the fabulous world of real estate
marketing. These jobs were incredible learning opportunities that I [...]
A native witch (a Brewer witch, that is!), I have called the
Greater Bangor Area home for 40 years and have first-hand knowledge of the
local market. My real estate career began several years ago with a large, local
real estate agency, where I served as an administrator and an assistant. My
next role was with a franchise agency, where I continued to work in
administration, but also took a leap into the fabulous world of real estate
marketing. These jobs were incredible learning opportunities that I carried
into creating & operating my own business as a freelance real estate
assistant. With each of these experiences, I have become a trusted source of
information and marketing solutions for real estate colleagues all over the
state of Maine. Having worked with so many real estate professionals, I have
been inspired by the best (and the worst) in the industry! With this abundant
knowledge and experience, how could I NOT become a real estate agent? From the
moment I started in this field, I knew EXACTLY what kind of agent I wanted to
be, THE BEST! More about me on my website
Office Location
556 Hammond Street
Bangor, ME 04457
Specifications
Languages:
Specialties:
Service Area:
Becki's Testimonials
I can't speak highly enough of Becki as my real estate agent. Her professionalism, knowledge, honesty, integrity and hard work ethics are very much appreciated and respected. She is detail oriented, honest, good with people and has a knack for this profession, and she cares so much for her clients. She made everything very easy to navigate and was always available and helpful. I wouldn't work with anyone else!
Stephanie C.
Becki did a great job when we were looking to sell our property. She is a family friend & grew up with our daughter so she had a connection with the house already with her name written in the closet already, nice story there. So with that we decided to give her a shot at selling it for us & she worked hard for us & had it sold in no time. Very professional. Always there when you needed some assistance or questions going thru the process
David O.
Becki was a rockstar from start to finish. My husband and I were first time home buyers with a VA loan, which can feel like an overwhelming experience. Becki was extremely patient and helpful with us. She made a stressful experience fun. She got us scheduled for showings quickly and always answered texts/emails promptly. She was able to recommend local support for all our needs. I cannot recommend her service and expertise enough.
Liana M.
This transaction had many hurdles and TOGETHER we collaborated and it all worked out in the end! I would work with Becki all day every day!
Bradley M.
Becki is an absolute rock star with a first-class work ethic. I have had the pleasure of working with her to help mutual clients and she is one of the best agents to have in your corner as a homebuyer. I can't wait to see her continued success!
Scott L.
She is fantastic!! She know the business her expertise is appreciated. What a great person. Will refer anyone to her…
Melinda Salvail
Becki is a delight to work with! She was very helpful with viewing homes long distance through a zoom meeting walkthrough and focused on areas as I had questions. The buying process was very smooth. As a side note, the seller was impressed with her too although she was not that person's agent.
John W.
Becki was great to work with! She was very knowledgeable and makes the whole process of buying a home fun and easy! She worked early days and late nights to make sure everything was complete. Will definitely work with Becki is the future.
Nick C.
Contact
Hi there! How can we help you?
Contact us using the form below or give us a call.
Hi there! How can we help you?
Contact us using the form below or give us a call.